INDECís new Liberator software is a powerful archival solution for your large IVUS and OCT files. Liberator software builds and maintains a searchable database of DICOM and echoPlaque files on a single computer system. INDEC analysis software (echoPlaque 3.0, Enhancer, MIB) can interface the Liberator system to perform Query and Retrieve of archived files. Retrieved files are opened directly in INDEC analysis software. Newly acquired files, newly measured and saved files, or files on CD/DVD can all be easily stored and archived on the Liberator system.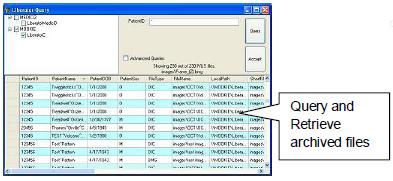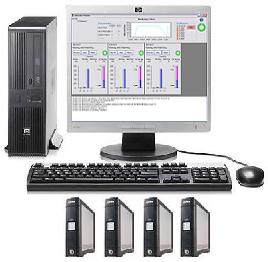 A variety of Liberator packages provide unique configurations to suit a range of users:

Liberator echoPlaque 3.0 Expansion Package: Install Liberator on an existing echoPlaque 3.0 system and add external USB drives for additional storage. Liberator will monitor all file activity on your echoPlaque system and build a searchable database so you can always find your files quickly and easily.

Liberator File Repository: The File Repository package includes a dedicated storage system running Liberator. INDEC analysis workstations can be connected to the File Repository via a Local Area network (LAN) to query and retrieve files in the Liberator database or store new files on the Liberator storage system. Add external USB drives for additional storage. EZDVDTM feature allows files on CD and DVD to be transferred to the Liberator system through a fast, convenient semi-automated process.

Liberator Cath Lab: Build a searchable database of DICOM and echoPlaque files on a dedicated storage system with massive, external USB storage. Connect multiple INDEC analysis workstations to perform Query, Retrieve, and Store of your image files. Send files directly to Liberator from BSC iLab and Volcano s5 systems using DICOM network communication.