INDEC's Enhancer is a versatile, easy-to-use software product for review and analysis of DICOM, echoPlaque, and Galaxy files. Enhancer offers powerful capabilities including full length, real time longitudinal display and rotation; image size, brightness, and contrast adjustment; two dimensional distance and area quantification; and the ability to export still images and video animations. Although primarily designed for use with IVUS images, Enhancer is compatible with most DICOM modalities including OCT (Optical Coherence Tomography) and Angiography images. Enhancer's Pic-in-Pic feature allows simultaneous IVUS and Angio viewing. Moreover, Enhancer is designed to be able to run on laptops, so now IVUS analysis can travel with you wherever you go.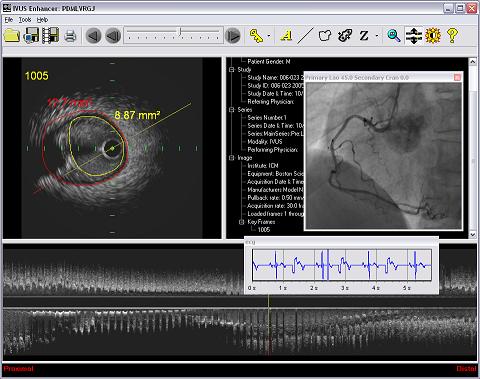 Enhancer provides:
Simple-to-use, graphical user interface
Compatible with IVUS DICOM (Boston Scientific and Volcano), OCT DICOM, Angio XA DICOM, Galaxy Native, and echoPlaque IVUS images
View Angio and IVUS simultaneously
Opens Audio, ECG, Bookmarks, and Measurements from Boston Scientificís iLab
Opens and displays all measurements from files saved in echoPlaque
Annotate images and movies with text, measurements, and more
Save movies in AVI or WMV format, including longitudinal view
Easy export to slide making and presentation programs
Resizable cross-sectional and longitudinal views
Semi-automatic drawing tools for easy contour definition
Easy 2-dimensional quantifications - areas and distance
Brightness and contrast adjustments
Easy-to-use, regional zoom capabilities
Key frame bookmarks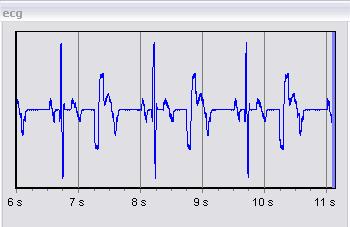 Enhancer has all the tools necessary to review and quickly analyze nearly any medical file (DICOM, echoPlaque, Galaxy Native) with a user-friendly interface. Enhancer is also fully compatible with Boston Scientificís iLab format, reading in bookmarks, measurements, screen captures, audio and ECG data. Stepping through the ECG data window will automatically increment the cross-sectional and longitudinal views, so you can see exactly what is happening at different parts of the cardiac cycle.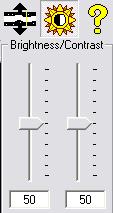 The user also has numerous display options to choose from to make the image appear exactly as desired. Brightness and contrast can be adjusted with two slider controls, regional zoom allows for quick and efficient zooming capabilities, and resizing dividers change the relative size of transverse and longitudinal views.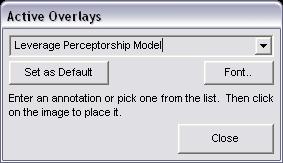 Several different types of annotation are available for use on transverse and longitudinal views, including text annotations, distance measurements, area calculations (with free-hand or semi-automatic contours), calibrated Z overlays, scale bars, and more. These annotations can be saved with a single-frame image or included in a movie file (AVI or WMV format) animating in the transverse or longitudinal view.
Enhancer is the ideal tool for review and analysis of IVUS, OCT, and Angiography images.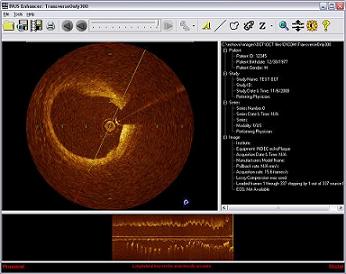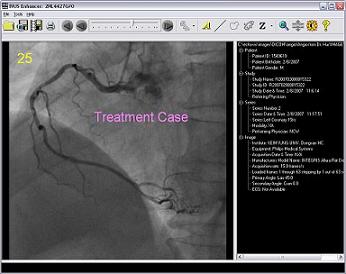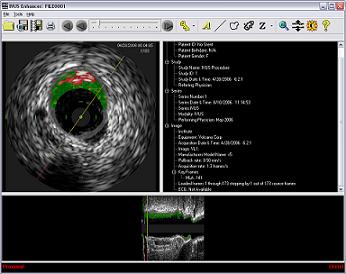 PURCHASING ENHANCER SOFTWARE
Enhancer can be purchased as an add-on for an existing echoPlaque 3.0 system or it can be included as an option when purchasing a new echoPlaque 3.0 system. When purchasing Enhancer as as add-on, please provide your dongle identification number with your order.
Please contact us to learn more about how your existing INDEC workstation could benefit from the addition of our Enhancer analysis and review software .